March 19th, 2006
Feb 18, Arlene Weintraub: Vital Role of Dogs in Finding/Healing Cancer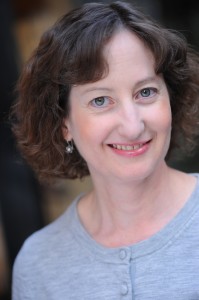 Some dogs possess the remarkable ability to sniff out early stage cancerous tumors, "diagnosing" the illness in someone they love. Dogs also suffer many of the same cancers we humans suffer, such as breast cancer and
lymphoma. Dogs, then, may possess some very important keys in helping us all detect, and heal cancer—in themselves and in their human companions. Arlene Weintraub shares her research, her personal journey, and her appreciation of how man's best friend participates in finding and healing cancer.
Dogs and humans are unique, says author Dr. Jeffrey Masson, in trusting their young with each other—across species lines! Dogs also, it turns out, share their lethal illnesses with humans. Wonderfully, we can help each other. I'm excited to hear some of the ways Arlene Weintraub has discovered dogs help humans detect and learn to heal cancer. Click here to visit Arlene Weintraub's website!
Thursday's, 9-10am pacific and 12-1pm eastern, call in to be a part
of the show: 888-498-0570 
Be Sure to Listen to Our Upcoming Programs: 
| | | |
| --- | --- | --- |
| Feb 18 | Arlene Weintraub | Vital Role of Dogs in Finding/Healing Cancer |
| Feb 25 | Itai Ivtzan | Awareness is Freedom: Psychology & Spirituality |
| Mar 3 | Russell Friedman | Grief recovery for Children |
| Mar 10 | Pamela Lenehan | My Mother, My Mentor |
| Mar 17 | Gabrielle V Taylor | Legacy of Wisdom |
| Mar 24 | Lisa Caza | From Survivor to Thrivor |
| Mar 31 | Carolyn Hobbs | Forgiveness |
| Apr 7 | Dr Toni Luisa Rivera | How To Listen to The Body's Whispers |
| Apr 14 | May McCarthy | The Path To Wealth |
| Apr 21 | To Be Announced | Exciting Show, Stay Tuned! |
| Apr 28 | Yol Swan | The Indigo Journals |

Thursdays 9am pacific, 12-Noon eastern,
Our Show Broadcasts in the player below.
Just Click the arrow to begin play:
 Join Our CHAT (below) During the Live Show
Thursdays 9am-10am, Pacific 
o
r Click here Thursday's 9am-10 Pacific; 12-noon Eastern
to hear Ilene's Show on Blog Talk Radio!
Or, if you miss the "Live" show, click here to
visit our show-archives.

PLEASE ALSO NOTE: If you click the button above during a time when we are not broadcasting, you will see a message that the player cannot connect to the server. This is normal, please come back during our live broadcast. In the meantime, listen to our show replays located here.
Full Power Living focuses on awakening the world to the power and importance of human emotions. Begun in 2004, we have more than 185 shows featuring "cutting edge thinkers and do'ers" of our world. It airs live on Thursdays at 9 a.m. Pacific Time. Visit our archives. Emotions operate as signals, together forming our Human User's Manual, available to us 24/7. This "Manual" tells us what action to take in situations we find ourselves in, alert us to lessons to be learned, and provide connections in time. They are SO vitally important, yet usually ignored or pushed aside.
 
By listening to Full Power Living, you also: 
discover some of the latest innovations in all areas of life;

can talk directly, during our live show (dial toll free, 1-888-498-0570 in North America), with these world-renowned innovators and thinkers;

gain information and ideas relevant to your own life, that you can put to work right away;

expand your resource list;

can win copies of books, CDs and movies, just for listening and calling in!
Listen, call in, and send your comments to Ilene at Ilene@emotionalpro.com We are grateful for donations offered in support of Full Power Living; and we offer advertising for your products or services. Write for advertising and/or donation information.
This page has some sub pages.